After driving over rolling hills on the coast, you'll arrive at a small settlement. Take a break at one of the many picnic areas around. Survey the coast, river mouth and gorge from the viewing spots just past the bridge. The Taieri River Track is a great experience and begins here.
Boating is a popular activity in the area. People are often fishing or engaging in water sports in the Taieri Gorge, closer to the mouth.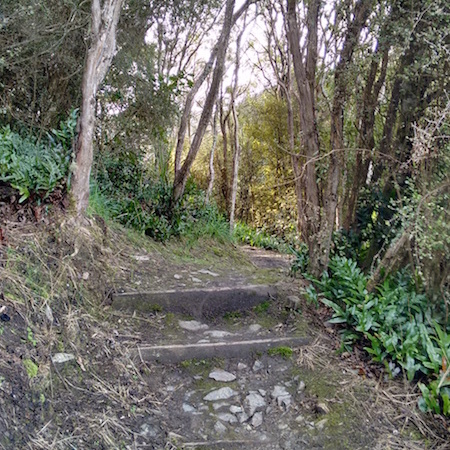 The walking track is perhaps the best part of Taieri Mouth for a visitor. The track starts along the riverside, and ascends into the native forests surrounding the gorge.
There is plenty of variation throughout the track. Clearings provide great views of the river and how far you've come. A boardwalk and small bridges provide access over wetland.
The track is well maintained and an overall easy journey. It can be quite muddy in parts shaded by the forest, so take appropriate footwear. The full walk to the picnic area can take two hours, but it's fine to turn back at any point.
The area is home to native wildlife. Native wood pigeons (Kereru) are often seen in the trees above the track. They are green and white, with a distinctive loud flap when flying. Infrequently, people see wild pigs that venture onto the track.
The nearby attractions are well worth checking out. Bull Creek and Chrystalls Beach are a short drive away and offer a different experience.
To get there, drive south through Green Island and Brighton. Keep going and you'll eventually cross a bridge into Taieri Mouth. Turn right after the bridge for the start of the track, and left for the rest of the township.