The drive through Waipori Gorge is a great part of the trip. There are a few places to stop the car and take in the view. The Waipori River flows through hills covered in native rainforest. Power lines stretch across the expanse below.
The walk is short and well maintained. Iconic South Island native rainforest surrounds the trail, making the walk quite a peaceful experience. Casual footwear is suitable, the path may be a little greasy after rain.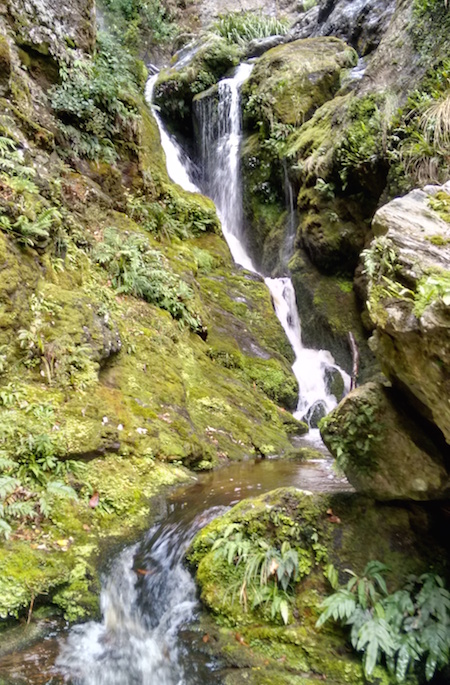 The falls are known to some as the Crystal Falls. They are quite hard to see from the official viewing platform at the end of the track. You can climb down the side to get a better view in the clearing, just be sure not to fall in the water.
The Sinclair Wetlands, a bird watchers paradise, is close by for those looking to explore the area.
To get there, drive out towards Berwick, past the Dunedin International Airport. From there, turn down the long gravel Waipori Falls Road and follow it through the Gorge. Turn at the sign and park in the picnic area near the power station.